Product
Micromation Private Limited
Micromation, manufacturers of Electronic Cash Registers & Point of Sale systems have earned a fine name by having an installation base consisting of more than 50000 systems spread all over the Country.At present they are one of the major players in the retail automation industry and is currently being acknowledged as the leader in this business.












TrucountHandy   Electronic Cash Register       i Bill Software

For more details, please visit:  www.trucount.in
www.i-bill.in
Paperproductsforms
P & P Business Forms is a Print House, specializes in the manufacture of Thermal Paper Rolls. Our Thermal Paper Rolls are used in the Fax machines, POS terminals, ATM machines, Gaming/Lottery tickets, Recording charts, ECG rolls, Airline boarding passes, etc.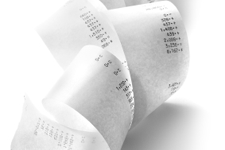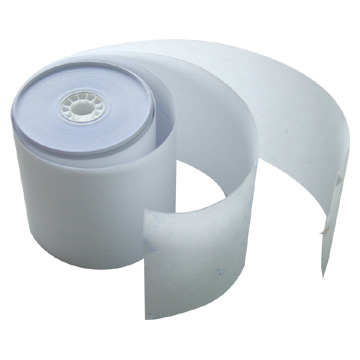 It is one of the leading producers of :
Carbonless Paper Continuous Stationery.( Eco friendly stationery) used in Dot matrix printers.
Pre-Printed Computer Stationery Stikear Lables Bar -Code Lables
Thermal Paper Rolls ( Used for : Bus Ticket , ATM , Toll Naka , Point Of Sale..etc )
~~~~~~~~~~~~~~~~~~~~~~~~~~~~~~~~~~~~~~~~~~~~~~~~~~~~~~~~~~~~~
HAYAJAMI PORTA SOLUTIONS PVT. LTD.
This company is one of the leading manufacturers of Portable Cabins, Site Offices, Bunk houses, Offshore Living Quarters, Security Guard Cabins, Mobile Toilets & portable storage cabins. Based in Mumbai, India, they cater to all portable bunk requirements.
Given below are some of the products manufactured by the company:
~~~~~~~~~~~~~~~~~~~~~~~~~~~~~~~~~~~~~~~~~~~~~~~~~~~~~~~~~~~~~
ITS Products
 KritiiKal Solutions
Traffic Data Collection Services
KritiiKal Solutions offers traffic data collection surveys and services under the brand name TRAZER (Traffic AnalyZer and EnumeratoR). TRAZER is used in a variety of applications such as planning of highways, toll lanes and city roads, ATCC (Automatic Traffic Counting and Classification)/AVCC (Automatic Vehicle Counting and Classification) applications, traffic census, traffic monitoring, traffic pattern analysis, driver behaviour analysis as well as academic research. Surveys can be conducted on highways as well as on city/mid-block traffic. TRAZER delivers the AVCC data along with vehicle speed, trajectory and annotated videos for verification of the classified counts. End user does not have to worry about the infrastructure, resource planning and training and reliability of the manual counting data; TRAZER automatically processes the traffic videos. Traffic data is very reliable and fully auditable by clients and user agencies using annotated videos. KritiKal undertakes complete turnkey surveys, and provides traffic reports in suitable formats such as excel sheets and databases on CDs and other media. Field maintenance and management is required only during the duration of the survey when the video is captured. There is no need to hire, train in-house resources or procure infrastructure like ATCC systems, camera software or machines. Services offered can be customised to fit different needs and budgets.
~~~~~~~~~~~~~~~~~~~~~~~~~~~~~~~~~~~~~~~~~~~~~~~~~~~~~~~~~~~~~~~~~~~~~~~~~
Centre for Development and Advanced Computing (C-DAC)
Vehicle Tracking System
Vehicle Tracking System (VTS) from Centre for Development and Advanced Computing (C-DAC) provides real-time information on the location of vehicles and their movement. The system consists of Intelligent Tracking Units (iTRAC), Base Station Unit (BSU) and VTS Server with necessary application software. Location information of a vehicle is obtained using GPS and constantly updated using a GSM/GPRS network. The GPS, GSM / GPRS systems and a microprocessor for tracking the vehicles are provided in the iTRAC. The iTRAC also has a facility for voice communication to predefined numbers. The VTS plotting software plots the position of the vehicles on a raster/vector/Google map which helps the user to monitor the entire fleet of vehicles on the map. Precise location of vehicles can by updated up to intervals of one second. The system can store up to 15,000 locations in the iTRAC unit. Pre-recorded messages can be sent quickly from the iTRAC units to the VTS server by assigning keys to the messages. The power supply of the system is compatible with that of the vehicles and also has battery backup. It also has a playback facility for plotting the path traced by a vehicle.
~~~~~~~~~~~~~~~~~~~~~~~~~~~~~~~~~~~~~~~~~~~~~~~~~~~~~~~~~~~~~~~
Subtronics India Pvt Ltd.
Portable Industrial Flasher
The red bright plastic dome flashes at 70 flashes per minute, and is visible over a long distance. The flashing rate is adjustable and can be customised as per requirements. The product is housed in a metallic, powder coated body with optional metallic chain with locking arrangement. It is a low power device, consuming only 2mA current. It operates on four rechargeable Nickel-Cadmium cells which provide a long operation time of up to 20 hours of continuous use. Applications of the flasher in the transportation field include traffic regulation, providing warning during road repairs, and to railways and airlines too
~~~~~~~~~~~~~~~~~~~~~~~~~~~~~~~~~~~~~~~~~~~~~~~~~~~~~~~~~~~~~~~~~~~~~

Ajiveena Exports Ltd
Warning Boards
Warning Board 12415 DB R from Ajiveena Exports Ltd is a reflective sheeted board used as safety sign on roads. It is made of PPC board with a PVC base and can be used as a bi-directional sign. It has high visibility due to the reflective sheeting on it. The carrying handle and the collapsibility of the board makes it quite portable. Customised signs can be stuck on the board. The product conforms to DIN EN ISO 9001: 2008 standards
~~~~~~~~~~~~~~~~~~~~~~~~~~~~~~~~~~~~~~~~~~~~~~~~~~~~~~~~~~~~~~~~
SICK -
SICK is one of the world's leading producers of sensors and sensor solutions for industrial applications. SICK is a technology and market leader in Factory and Logistics Automation as well as Process Automation.
Some of the products are as follows:
Dx35 distance sensor
HDDM™ technology provides the best reliability, ambient light immunity and price/performance ratio
Measuring range: 50 mm … 12,000 mm, depending on individually adjustable response time
Response time: 2.5 ms … 192 ms
Accuracy: ± 10 mm
Repeatability: 0.5 mm … 5 mm
Small housing size
Laser classes 1 and 2 available
Pt100 element, accuracy class A according to IEC 60751
Measuring ranges –50 °C … +150 °C and –50 °C … +250 °C
Wetted parts made from corrosion resistant stainless steel 1.4571
Various mechanical adaptations and insertion lengths
Pt100 (4-wire) or 4 mA … 20 mA (2-wire)
Cable gland M16 x 1.5
~~~~~~~~~~~~~~~~~~~~~~~~~~~~~~~~~~~~~~~~~~~~~~~~~~~~~~~~~~~~~~~
Magnetic Automation Pvt. Ltd.-
Magnetic Autocontrol Group is an economically sound and strong company operating in the high growth market of "vehicle and pedestrian access control". Magnetic Autocontrol is a worldwide leading manufacturer of barriers, security gates, turnstiles, parking systems and other related pedestrian access control technologies. 
Some of their Products are:
Retractable MPR
The MPR retractable panel barrier has been developed as a user friendly solution for the fast and controlled processing of pedestrians entering or exiting restricted areas, usually under surveillance, offering a typical throughput of up to 60 people per minute.
SOURCE:http://www2.ac-magnetic.com/products-Pedestrian_Access_Access_Control/2-1-0-340-5-e.html
Toll Road Barriers
Magnetic Autocontrol has the optimal solution for any
toll way station. Our gates can be varried according
to the customers requirements in regard to different
open /closing speed, kind of controller, boom profile
and other attributes.
SOURCE:http://www2.ac-magnetic.com/products-Vehicle_Access_Toll_Way/1-2-0-336-5-e.html
~~~~~~~~~~~~~~~~~~~~~~~~~~~~~~~~~~~~~~~~~~~~~~~~~~~~~~~~~~~~~~~~~
ASIM-Traffic Detectors - 
 Founded in 1989, and part of Xtralis since 2007, ASIM provides market-leading traffic detection solutions featuring Swiss manufacturing and the highest quality materials and craftsmanship. Based in Uznach, SG, Switzerland, the company has sold more than 60,000 detectors worldwide.
Some of them are:
Day and night traffic detectors
Effective traffic management and control require reliable traffic detectors that are easy to use and do not need expensive road work or cause traffic disruptions during installation or replacement. ASIM above-ground traffic detectors are easy to install, maintain and operate 24/7 for accurate acquisition of traffic data and effective control of intersections.
ASIM traffic detectors use a variety of technologies for optimum performance in numerous applications.
SOURCE: http://www.roadtraffic-technology.com/contractors/detection/xtralis/
~~~~~~~~~~~~~~~~~~~~~~~~~~~~~~~~~~~~~~~~~~~~~~~~~~~~~~~~~~~~~~~~~
Retroreflection measurement of pavement markings and traffic signs
LTL-M mobile retroreflectometer ready for measuring retroreflection of pavement markings. LTL-M works with a hitherto unparalleled accuracy and is very easy to mount, calibrate and operate.
SOURCE:http://www.roadtraffic-technology.com/contractors/road_marking/deltaol/
~~~~~~~~~~~~~~~~~~~~~~~~~~~~~~~~~~~~~~~~~~~~~~~~~~~~~~~~~~~~~~