BMC plans BRTS on coastal road
Written by Alison Saldanha |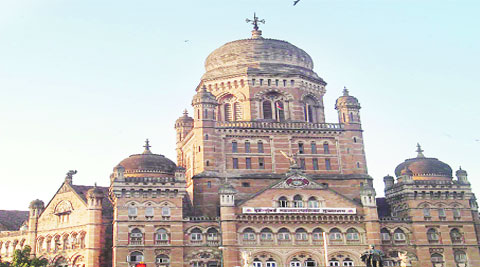 Citizens can still benefit from the scheme which continues till July 31.
SUMMARY
The Rs 9,000-crore road project, proposed to run from Nariman Point to Kandivali, has been cleared by CM and BMC.
A Bus Rapid Transport System (BRTS) is likely to become one of the key components of the Brihanmumbai Municipal Corporation's proposed Coastal Road project as the civic administration prepares its detailed project report (DPR) to be submitted soon to the Union Ministry of Environment and Forests (MoEF) for deliberation.
The Rs 9,000-crore road, proposed to run from Nariman Point to Kandivali, has been cleared by the BMC and Chief Minister Prithviraj Chavan as a critical solution for decongesting traffic to and from the island city and western suburbs. According to additional municipal commissioner S V R Srinivas, who is in charge of the BMC's civic roads department, the corporation has included this suggestion in the techno-feasibility DPR report, which is currently in the final stages of completion.
"We are just finalising the DPR and apart from what was initially considered, we now want to include a BRTS in the project. This is basically to encourage public transport which, at last count, had gone down by 12 per cent in its share of vehicular traffic on Mumbai's roads. This is an alarming situation as public transport is crucial to reducing traffic congestion. We would like to encourage a project model that would be accessible to all," Srinivas said.
The planned BRTS would have two lanes, one next to each curbside of the proposed eight-lane 35.6-km Coastal Road. "At the T-junctions of the road, there will be interchanges of bus services travelling to different parts. We are also considering express bus services connecting commuters directly from Nariman Point to Kandivali," Srinivas said.
The civic body will hold meetings with the Brihanmumbai Electric Supply Transport undertaking (BEST) on the proposal soon after the DPR is completed. The corporation hopes that emphasising on the public utility of the project and increasing its accessibility to people will improve its chances of acquiring a green clearance sooner.
Mumbai's BRTS plan has been stuck since the concept was introduced in 2008. The Mumbai Metropolitan Regional Development Authority (MMRDA) had planned the BRTS between Bandra and Dahisar on the Western Express Highway and between Sion and Mulund checkpost on the Eastern Express Highway. BEST was to carry the project forward. However, complaints regarding the Delhi and Pune BRTS prompted the MMRDA to put the project on hold.
Source-http://indianexpress.com/