Upgradation of approach roads in Wazirpur industrial area begins
PTI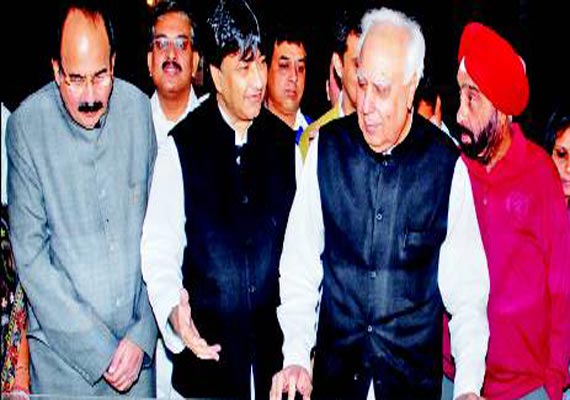 (New Delhi: The upgradation of approach roads in Wazirpur industrial area begun here yesterday with the Telecom and IT Minister Kapil Sibal and Delhi Transport Minister Haroon Yusuf inaugurating the work.)
New Delhi: All industrial areas of the national capital would be developed with modern infrastructure and signal window system would also be provided for fast development of industries, Yusuf said.
Delhi government envisages making Delhi a hub of clean, high technology and skilled economic activities, he added.
He said the services of Wazirpur Industrial Area, spread over 210 acres, were taken over from North Delhi Municipal Corporation (NDMC) in December last year.
"Total length of all roads of Wazirpur Industrial Area, with road width varying from six to 25 metres, is 18.6 kilometres.
Almost all the roads of the industrial area were in a dilapidated condition. The work of improvement of major approach roads would be completed within six months at a cost of Rs 13 crore," Yusuf said.
The industrial area is on the top of production of stainless steel products and exported goods worth Rs 1,000 crore per annum.
The scope of work includes redevelopment and up-gradation of 2,829 metre length with cement concrete roads, he said, adding DSIIDC intends to upgrade the infrastructure of the industrial areas by improving roads and drains as well as footpaths.