MSRDC to deploy quick response vehicles for E-way accident victims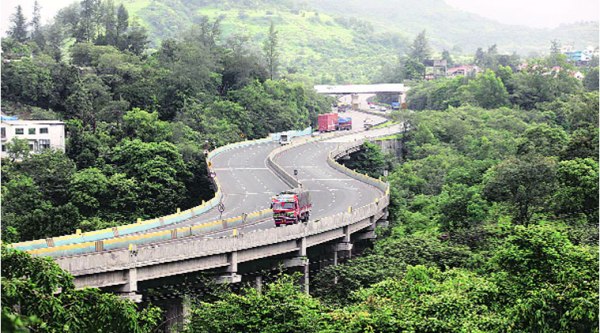 With the current helpline service and a small fleet of regular ambulances being inadequate to provide immediate medical care to accident victims on the Mumbai-Pune Expressway, the state agency in-charge has decided to purchase quick-response vehicles for the 95 km long Expressway.
The quick response vehicles will be sophisticated ambulances equipped with emergency medical services that can be used for basic patient care till the accident victim is driven to the nearest hospital.
"We are looking for private companies to supply the vehicles with their centres and operate them for a period of 10 years. The quick response vehicles will be stationed at four different locations that are the nearest to the most accident-prone spots along the length of the expressway. We are yet to decide on the exact locations where the vehicles will be stationed," said an MSRDC official, who did not wish to be named.
The corporation has earmarked Rs 66 crore for the purchase of the quick-response vehicles. The exact number is also yet to be finalised.
The six-lane Mumbai-Pune Expressway was fully opened for traffic in 2002. Since then, there have been close to 2,000 accidents in which more than 500 people have died. Officials say that most of the accidents are due to over-speeding, tyre bursts and the intensity of the accidents is exacerbated due to human errors such as not fastening seat belts and drivers dozing off at the wheel in the night.
Over the last two years, MSRDC, under whom the expressway was constructed, has decided to take various steps to improve safety levels and monitoring.
Besides deciding on the quick response vehicles, the corporation has also constructed a trauma care centre and a helipad at Ozarde near the Talegaon toll booth and is looking for companies or assistance from the government to start operations. Simultaneously, it is also awaiting a nod from aviation authorities to operate air ambulances from the helipad.
The corporation is planning a similar trauma care centre towards the Mumbai side of the Expressway. Specialised wire ropes, that arrest the movement of wayward vehicles and prevent damage and mishaps, have been set up along a five-km accident-prone stretch of the Expressway, with the plan of installing this system at 15 other stretches where accidents are common.
- Source: indianexpress